For this dinner, again, so busy. I marinated some flank steak, made some
cranberry-orange Brussels sprouts
, and some potatoes....totally didn't take a picture. Didn't set the table, nothing, but I did make dessert.
Now, I am not the world's best food photographer (hey, I gotta eat!), but this was good. I used the recipe from "French Kids Eat Everything" for
chocolate mousse
. They talk about it in the book that this was an easy recipe. And yes, it was very easy! I put it together in about 20 minutes and then it chilled until dinner. It was very good! The kids liked it!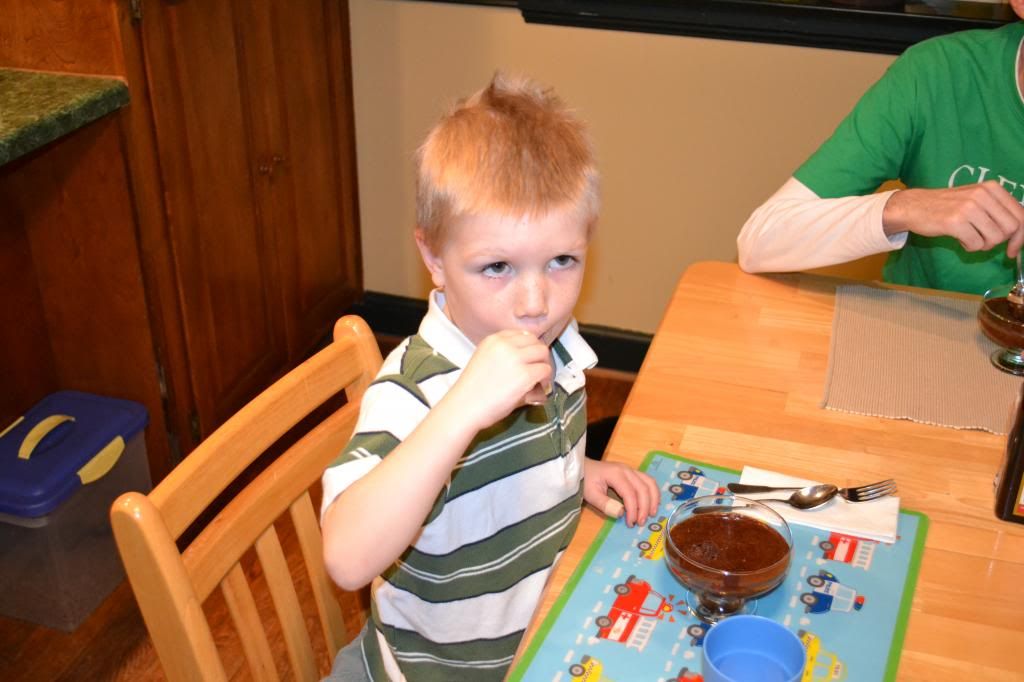 Truth be hold, it was a little rich for Andy, but James and I cleaned our bowls!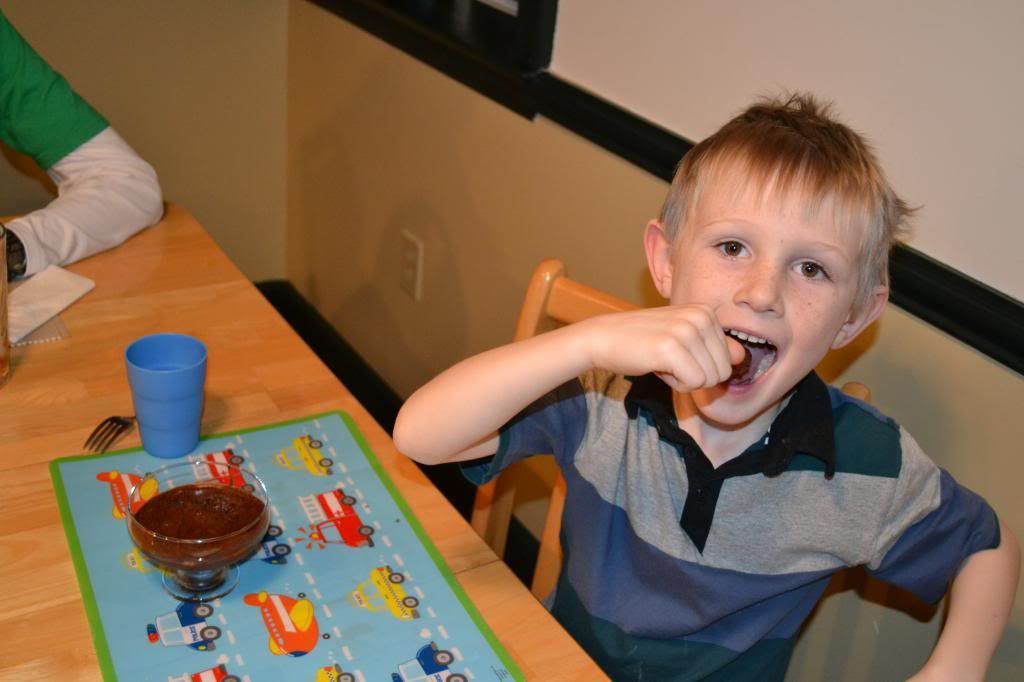 Look at Mark eating raw eggs. Shhh...don't tell!
One more week...not sure I am going to make it!