This one is by Alton Brown. I have made it a few times before, but with the cooler weather, it seemed like a good opportunity to make it again.
My only change is that I only used about 1 cup craisens total. I started it at about 10pm.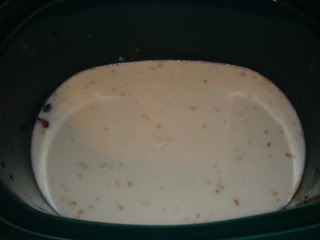 This is what it looked like at 7am.
I let my kids choose their toppings. This was James's.
He was excited: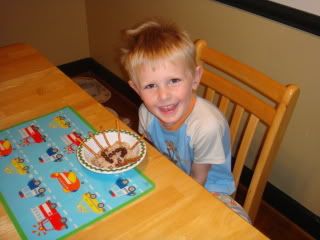 Andy wanted nothing to do with it. Not even the chocolate chips!