Michelle's recent post reminded me about
this
recipe I saw in a recent issue of Cooking Light. I pretty much followed the directions for the first batch (James and Andy's), except cooked it in a larger bowl. It turned out ok, and I allowed James to top his with cashews and chocolate chips.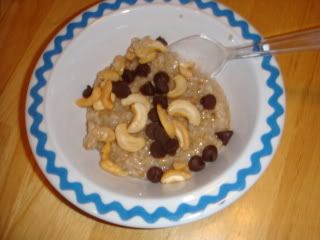 Andy dissolved into a screaming/crying puddle on the floor when I suggested he get into his chair, so he did not eat any.
I made a second batch for myself, except added a little more honey and a little more salt. I topped my with just almonds.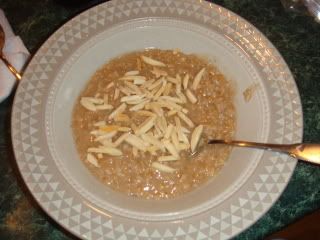 I hope to try Michelle's version because I think it will be easier to make on the stove top.