Hopefully it is ok that the smoky is before the orange.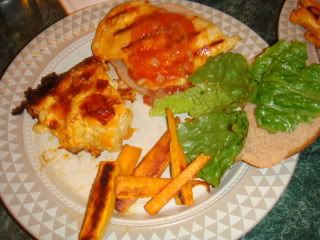 I heard some good reviews of
this
recipe awhile ago and figured this challenge was a good opportunity to give it a try.
I used thin sliced chicken instead of making it as directed and only used 1 chipotle in the sauce. The sauce was very easy to put together, although I had to specifically buy orange juice concentrate and the recipe only used part of it. It ended up being worth it...the sauce was delicious! I am not sure if I would make the sandwich the same way, but I can use using this sauce for other things.