Gosh, I really hate to move that yummy looking tomato tart down, but I am going to start cooking for next week tomorrow and need to post about last week.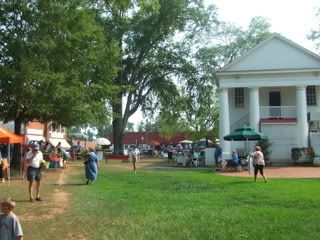 Last Thursday, I went to the
Pendleton
Farmers Market that is held in the town square every
Thursday
from 4-6. I love
Pendleton
, and I had gone to a market in June and had a great time. Boy, what a different 20 degrees makes. We are in the middle of a heat wave and I think it is keeping both
vendors
and customers away. There really wasn't a lot of good looking produce, except tomatoes:
I bought a few Big Boys to add to the ones from my garden to make that fresh tomato sauce Lindsey posted earlier this month. That recipe was a real hit! For the rest of my shopping, I kind of cheated on my challenge. Well, lets say improvised. I bought pepper crusted goat cheese from a local farm.
Mmmmmm
, goat cheese.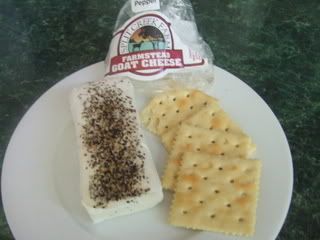 Some homemade oatmeal and fresh bread made by one of the vendors.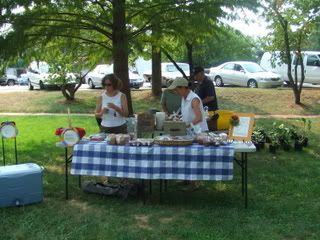 Hopefully, this week will be better...