Pumpkin is technically a squash, right?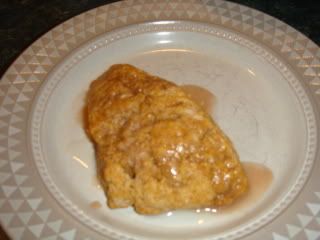 So, anyways, Blog Stalker strikes again. Michelle posted
these
awhile back and I have been dying to make them. They were delicious! I love scones, but never had made them. I told the kids that scones were like cake, so they were into it.
Andy even ate a whole one for breakfast. Wow!