I used to make
this recipe
a lot, but I think with the kids, I have stopped making it as much. I think it is one of those that I really liked, but Mark didn't. I made it hoping it would be red. It uses red lentils and red wine, shouldn't it be red?
Guess not, but it is a good recipe that I wanted to share. I usually have all the ingredients on hand and it is a good one to make right after traveling. I usually serve it with some store bought naan bread: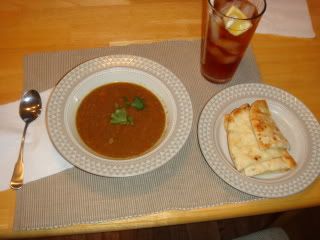 When I took these pictures, James insisted on me taking his picture as well. He was eating a hot dog cause I just couldn't deal.
I couldn't deal because of Andy: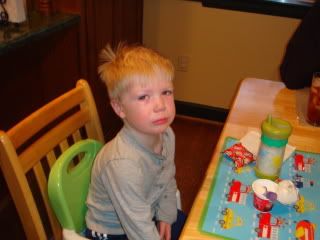 Andy also insisted on having his picture taken, but this was day 1 of The Flu. Good times.