From the sunday roast beef dinner, I had some leftover mashed potatoes.
In the spirit of this challenge, I decided it would be apropiate to use them in another form...potato bread!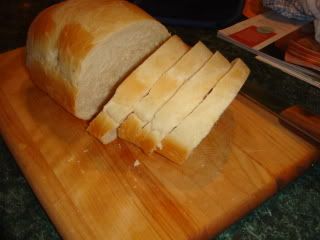 This
recipe was in a recent issue of Cooking Light. It was pretty easy to put together, although I used my Kitchen Aid mixer, not my hands. The result was delicious! But of course it was, it was freshly baked bread.
I don't know if I will make this again though, I definately would want to, but just may not get around to it. At least I have another loaf for later, YAY!